We The North onion link http://hn2paw7zpqvofsxzwooijoutg3od3vfziqpybrqqycvfnb6jayg4j4qd.onion/
Last update December 6, 2023

We The North Market datasheet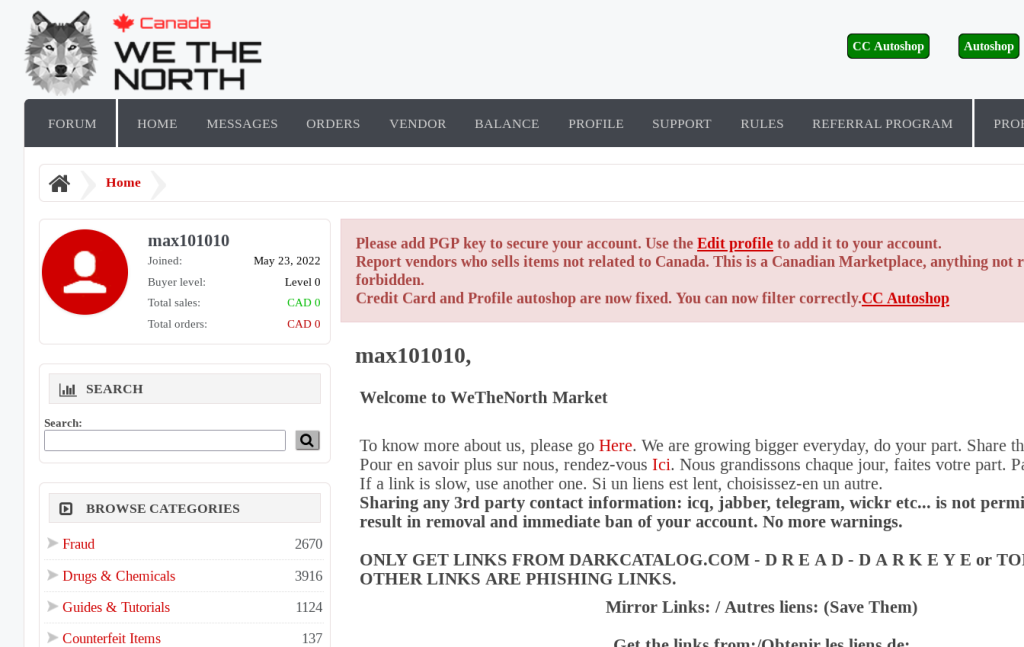 WTN market rules
These are the established rules for our marketplace. Please take the time to thoroughly review them, as they apply to both vendors and customers.
Rule #1: Our marketplace operates within Canada, and therefore, the shipment of drugs outside of Canada is strictly prohibited. Similarly, the sale or shipping of any items unrelated to Canada is not allowed.
Rule #2: Sharing any third-party contact information such as ICQ, JABBER, TELEGRAM, WICKR, etc., is not permitted. Requesting the contact information of vendors or customers is also prohibited. Violating this rule will result in the immediate removal and banning of your account.
Rule #3: In the event of a significant number of scam reports, we retain the right to revoke vendor accounts at any time.
Rule #4: Sharing or selling links that do not belong to WeTheNorth Market is not allowed.
Rule #5: All sellers are required to have a PGP key in their profile before they can begin selling.
Rule #6: Prostitution, child pornography, fentanyl, and services related to murder are strictly prohibited.
Rule #7: Any threats of revealing personal information (doxing) will result in an immediate ban.
Rule #8: Two-factor authentication (2FA) is mandatory for all vendors to enhance security.
Rule #9: Vendors must provide accurate and detailed descriptions of their products in their listings.
Rule #10: Digital orders will automatically finalize after 48 hours, while physical orders will automatically finalize after 14 days.
Rule #11: Falsely inflating feedback (padding feedback) is not allowed.
Rule #12: The vendor fee is non-refundable to protect the marketplace from potential scammers.
Rule #13: The sale of weapons or explosives is strictly prohibited. Any such listings will result in their removal and the immediate banning of the vendor.
Rule #14: Terrorism is not tolerated on this platform.
Market's Objective:
The primary goal of our marketplace is to provide a secure environment for Canadians to make purchases free from scams, street violence, and harmful substances. We aim to offer products that are safer, cleaner, and more suitable for consumption or use.
We The North user reviews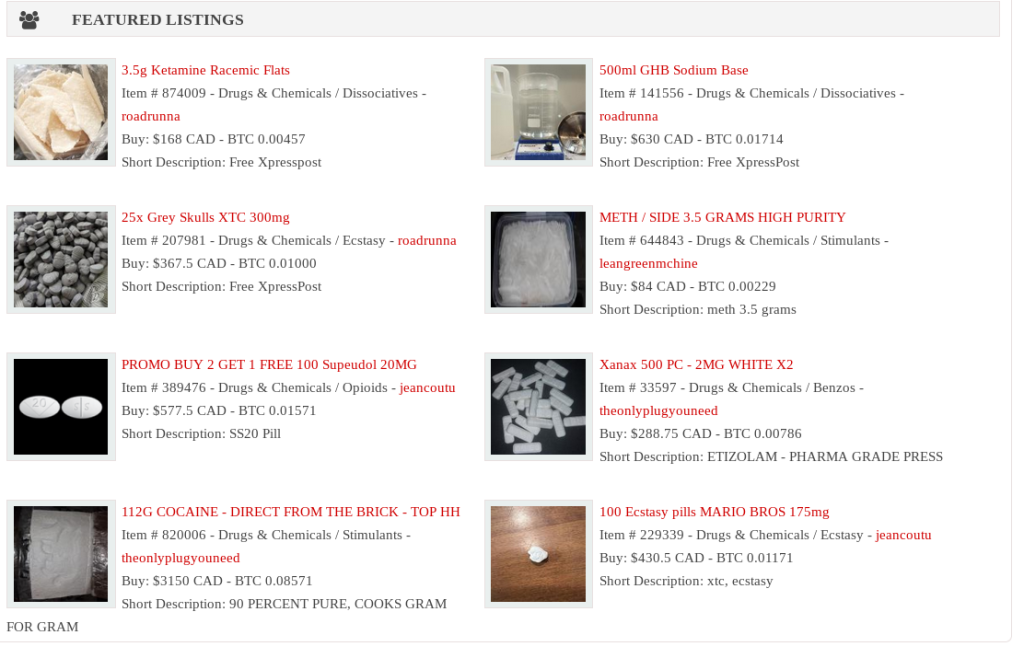 The Vendors on the drug side are 99% awesome.

i find alot of vendors almost sell the same garbage blow that u would swear is candle wax or levismole hahaha
give me a direct message sometime if you try him out id love to hear your thoughts ITS FIRE hes the only person ill reccomend for blow and m
and for pills pharmaunit dillie 8s 3.50 and m30s for 4.20